MLP Laser Engraving: Laser engraving Is another quality precision service offered at MLP. Laser engraving is used on the product featured in the image below. After the part was fabricated by MLP, a laser engraving process is used to complete this part. The part in this image is a fabricated black anodized aluminum electrical enclosure. Laser engraving offers a much more durable and more professional looking finish, than decals or stickers.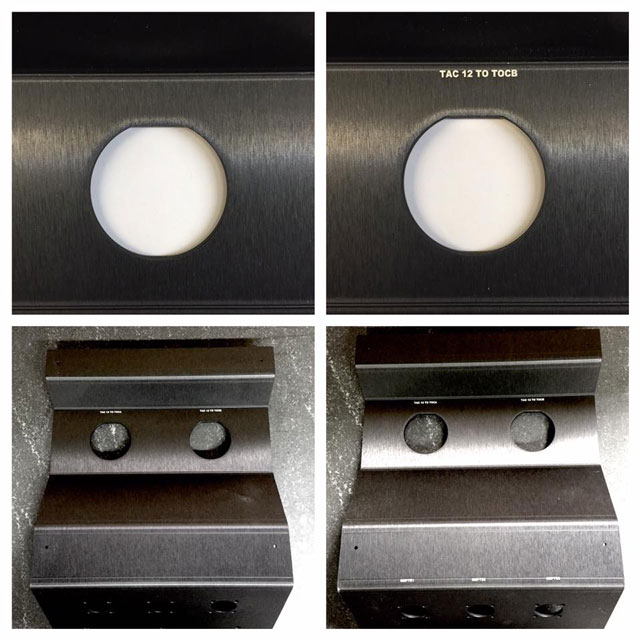 Interested in learning more about MLP's laser engraving services? Click here to Contact Us.
Want some general information about Laser Engraving? Click here for Wikipedia.
---
MLP Laser Engraving